I don't know about you, but as I get older (and maybe wiser?), Autumn gives me a feeling of wanting to clear and refresh my spaces. Between you and me, in some ways I look on Autumn as a kinder sort of New year than the official one.
This wanting to clear and refresh has started in a truly serious way here in our home, where we've lived for nearly 25 years. We've already done several regular 'clear and refresh' events over the years, but this year is seeing a serious embrace of the C&R idea!
We're using one of our bedrooms as a marshalling area, gathering papers for shredding, boxes of books, old CD's (crumbs, did I really buy Westlife?!) and lots, lots, lots of books. We've also completed the kitchen, cleared out the out-of-date jars (yes!) and had it painted by the wonderful craftsman painter Kevin Mulligan of M&M Painters. If you ever need a fantastic painter, done by a true gentleman, but not at craftsman ££'s, contact him: 07765 9469 440. The front of the house has also been freshened up, with new planting planned.
You'll be familiar with the feelings of joy and lightness as I come into the freshly painted house now, go into the reorganized kitchen – just wonderful. Several visits have been made to the local Concern bookshop, and we're about to hire a proper 'shredder-in-a-van' to certifiably destroy a huge stack of old papers. By the way, this hire is a lot less expensive than I anticipated -n £4.50/bag + VAT.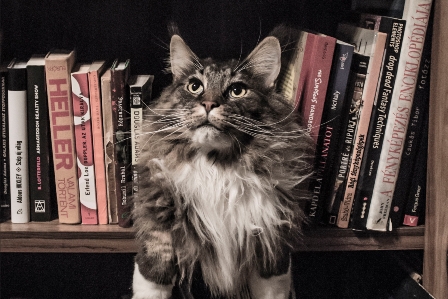 We still have a way to go tho'. For those who've joined me on FBLives n the past, you've seen my extensive book collection, shelves all chubby and full, these are going to take some time to sort. Anyway. The plan is to have our home and work spaces clear, refreshed and beautiful by year-end. Small steady steps.
Some nudgey tips …..
In those famous words: Don't do as I do, do as I suggest!
Whatever you spend most of your time doing – parenting, looking after your family and home, running your own business – you will do any and all of these 1,000's of times more effectively if your environment is pleasant, enjoyable and inspiring. Whatever your actual space – home / car / office – make the best sense of your wellbeing by using these simple tips:
Take time regularly to declutter your spaces. Apart from helping you to prioritise, the taking of 15 mins on a weekly basis will extend that lovely clean, clear feeling.
Bring some beauty into your living and work space. Treat yourself to some inexpensive flowers occasionally to bring nature to you.
Ensure your chair and seating is steady and comfortable, your work equipment is well maintained and that any technology you're using doesn't cause neck or arm strain.
Even though you may work in an open plan office or cubicle, personalize the space as best you can with some pictures or other pleasing visuals.
Ensure the lighting is kind to your eyes, no sun-glare in the windows.
The Secret Sauce
Here's the real benefit of all of these activities. Giving yourself time, permission and space to complete these actions, to keep your spaces beautiful, clear and refreshed, will add to your self-confidence and self-assurance.
Even though you may not be consciously aware of it, those lurking, dark corners of clutter – physical and mental – contribute to feelings of 'clutter-shame'. Regularly doing a C&R on your spaces will ensure you don't have to have clutter shame!
I'm knowing you'll already have lots of suggestions for refreshing your life-spaces. I'd love if you would like to share them below – spread the joy!
Next time we meet, in a couple of weeks, I will be offering a gift of The Courageous Confidence Checklist – Five Simple Steps to help You be More of You.  No strings attached.
Until then, be gentle with yourself. You're always worth it.
With love, Trudy x